the studio
The Control Room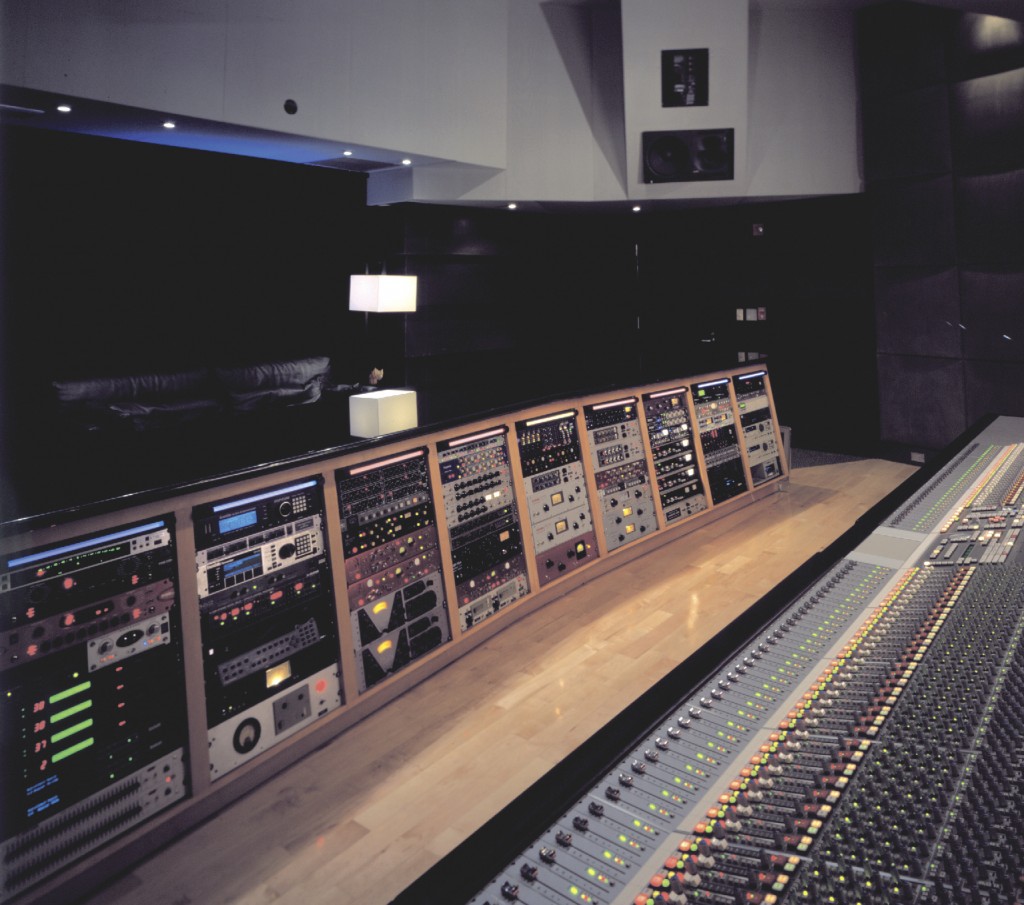 Designed to offer the transparent acoustics that your project requires and features an SSL 9000J console with 72 channels and modules for surround sound. The room has Genelek active main monitors model 1035A (L,R,C) and 1038A in the surround. Contains a 9 feet (diagonal) motorized screen at the front of the console and a video projector which permits that in synchronization with the image, your creation can be mixed with meticulous precision. Also it contains a credenza with 9 bays of 14 spaces of racks for peripheral equipment, with the tools that you need (see enclosed list of equipment). This room also is a space so huge it allows you to work with lots of equipment and show your results to a numerous group of people.
Main Room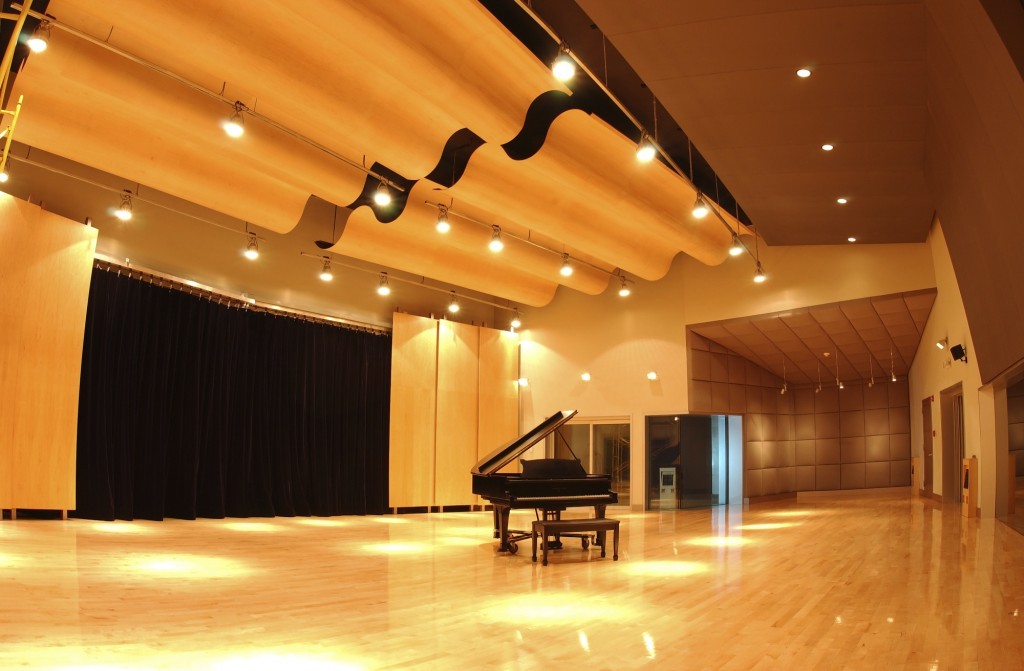 Capable of accommodating an entire orchestra of 60 musicians or more and allows the configuration of some acoustic parameters. This room features a large space with true character.
ISO1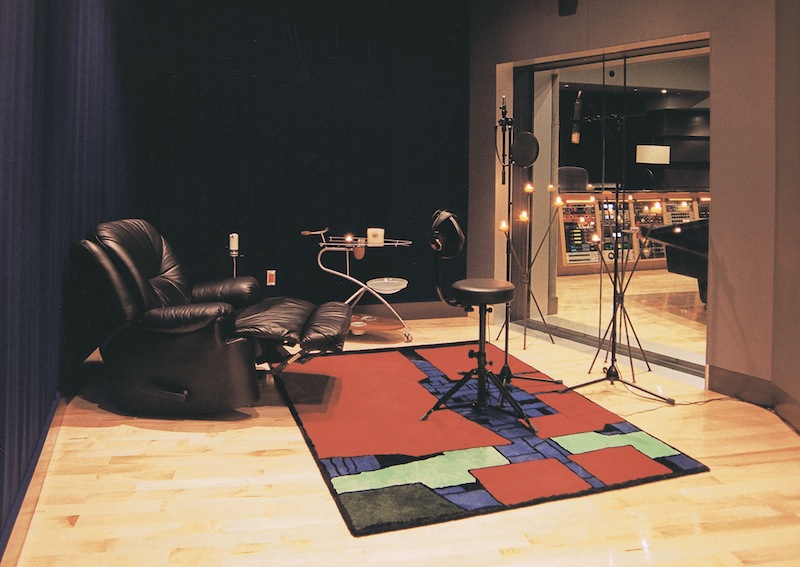 Designed specifically for voice or neutral sounds, and has enough space to guest 8 singers in diverse positions according to your needs.
ISO2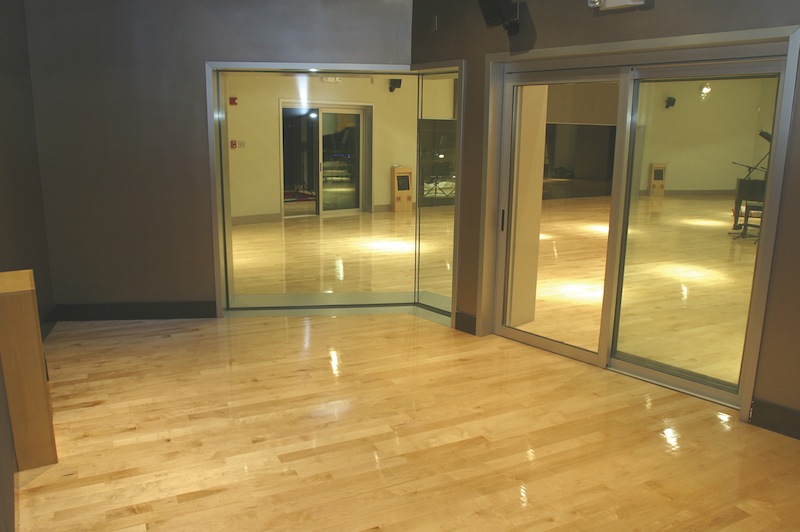 Allows 7 seated persons with portable instruments. A natural sounding room and short to medium reverberation time.
ISO3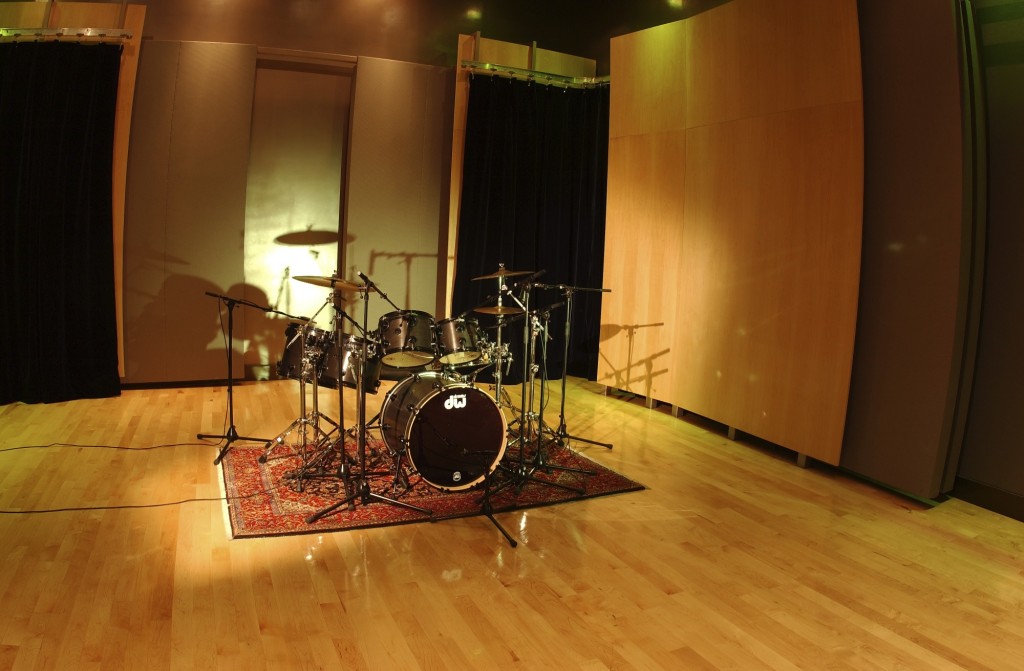 Variable acoustics with extensive space to accommodate up to 12 more musicians with large instruments or 15 musicians with hand instruments (guitars, brass section, etc.), this space permits to adjust the brightness and/or the time of reverberation, so quickly that permits you to try different configurations until you obtain the desired results
MACHINE ROOM
The machine room, the heart of our studio, is a room with climate and humidity control systems. This is where our transfer room and power supplies reside. Practically serving as head office of all main systems and routing of the studio complex. It concentrates the equipment cooled by fans (whose presence because of the noise is not recommended in the control room).
TIME TO REST
After a long session or while the producer and the engineer continue with their work, our customer service also come through in our accessible and comfortable spaces provided for your rest. Two separate rooms and a complete kitchen, dining room and living room for you or your guests, a T.V/recreation room with videogames, DVD, cable, VHS, massage bath tub and many other great facilities under one roof. You can escape from the stress and re-charge your inspiration. Additionally, we have extensive gardens, outdoor Jacuzzi, grill roasters and areas to enjoy a moonlit supper or lunch in the mystical Mexican afternoon. Also we offer a putting green, to tune up your golf skills, a basketball hoop and a great deal of space where you can meditate, exercise, or simply relax.